5 Things to Know about Property Insurance 
Concise Solutions Insurance Services provides property insurance in Fremont, San Francisco, Hayward, CA, San Leandro, Alameda, Oakland. Here are a few things to know about the same: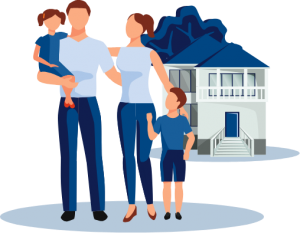 Coverage Options: Property insurance provides coverage for physical damage or loss to your property, including your home, rental property, or business premises. It typically includes coverage for the structure itself, as well as personal belongings or business equipment within the property. Depending on the policy, it may also cover additional structures on the property, such as garages or sheds.

 
Types of Policies: There are different types of property insurance policies available, tailored to specific needs. Homeowners insurance is designed for individuals who own and occupy their homes, while renters insurance is for those who rent a property. Commercial property insurance is specifically for businesses and their assets. It's important to understand the specific coverage and limits offered by each type of policy.

 
Coverage Limitations: Property insurance policies typically have coverage limitations and exclusions. Common exclusions include damages caused by floods, earthquakes, or acts of war, which may require separate coverage. It's crucial to review your policy carefully to understand what is covered and what is not. If you have specific concerns or unique property requirements, consider discussing them with your insurance provider to ensure adequate coverage.

 
Deductibles: Property insurance often includes a deductible, which is the amount you're responsible for paying out of pocket before the insurance coverage kicks in. Deductibles can vary depending on the policy and the type of property insured. Generally, choosing a higher deductible can lower your insurance premiums, but it means you'll have a higher upfront cost in the event of a claim. Consider your financial situation and risk tolerance when deciding on a deductible amount.

 
Premiums and Discounts: Property insurance premiums are the regular payments you make to maintain coverage. The cost of premiums depends on various factors, including the type of property, its location, the value of the property and belongings, your claims history, and the level of coverage you choose. Insurance providers may offer discounts for factors such as installing security systems, smoke alarms, or having multiple policies with the same company. It's worth exploring different insurance providers and comparing quotes to find the best coverage at an affordable price.

 
Remember, property insurance is an important safeguard against unexpected events that can result in financial loss. Understanding the key aspects of property insurance will help you make informed decisions and protect your property adequately. It's always advisable to consult with an insurance professional or agent who can provide personalized advice based on your specific needs. Please call us without any hesitation.