6 Key Benefits of Providing of Property Insurance
Property insurance offers several benefits that can provide peace of mind and financial protection for homeowners. For instance, Concise Solutions Insurance Services provides property insurance policies in Oakland, San Francisco, Fremont, San Leandro, Alameda, Hayward, CA.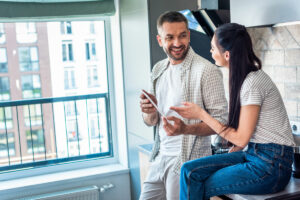 Here are six key benefits of buying property insurance:
Property Protection: Property insurance provides coverage for damage or loss to your home and its contents due to covered perils such as fire, theft, vandalism, or natural disasters like storms or earthquakes. It ensures that you can repair or replace your property without bearing the full financial burden.
Liability Coverage: Property insurance often includes liability coverage, which protects you in case someone is injured on your property and holds you responsible for their medical expenses or legal fees. This coverage can be crucial in safeguarding your finances in the event of a lawsuit.
Personal Belongings: Property insurance typically covers not just the structure of your home but also your personal belongings, such as furniture, electronics, appliances, and clothing. If these items are damaged, destroyed, or stolen, your insurance can help reimburse their value, allowing you to replace them.
Additional Living Expenses: In the event that your home becomes uninhabitable due to a covered peril, property insurance can cover the cost of temporary accommodation, meals, and other living expenses. This benefit, known as loss of use coverage, ensures that you don't face significant financial hardships while your home is being repaired or rebuilt.
Mortgage Requirements: If you have a mortgage on your property, your lender will likely require you to have property insurance. By fulfilling this requirement, you can secure your loan and protect your investment. Lenders want to ensure that their financial interest is protected in case of any damage or loss to the property.
Peace of Mind: One of the most significant benefits of property insurance is the peace of mind it provides. Knowing that your home, belongings, and finances are protected against unexpected events can alleviate stress and worry. It allows you to focus on other aspects of your life, knowing that you have a safety net in place.
Remember that the specific coverage and benefits of property insurance can vary based on the policy and the insurance provider. It's important to review your policy carefully, understand its terms and conditions, and consult with an insurance professional to ensure that you have the right coverage for your needs. Do not hesitate to give us a call.