5 benefits of availing homeowners insurance
Homeowners insurance offers numerous benefits to homeowners, providing financial protection and peace of mind. Concise Solutions Insurance Services provides homeowners insurance in Oakland, San Francisco, Alameda, Hayward, CA, Santa Clara, Fremont and surrounding regions.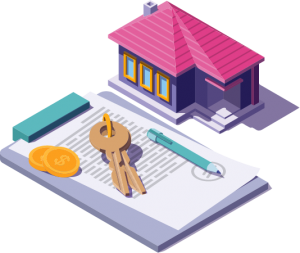 Here are five key benefits of availing homeowners insurance: 
Property protection: One of the primary benefits of homeowners insurance is the coverage it provides for your property. It typically covers damage caused by perils such as fire, storms, vandalism, theft, and sometimes even natural disasters like earthquakes or floods. If your home is damaged or destroyed, the insurance can help cover the costs of repairs or rebuilding, ensuring you don't face significant financial losses.

 

Liability coverage: Homeowners insurance also includes liability coverage, which protects you if someone is injured on your property or if you accidentally cause damage to someone else's property. For example, if a guest slips and falls in your home and files a lawsuit against you, the liability coverage can help cover legal expenses and any awarded damages.

 

Personal belongings coverage: Your homeowners insurance typically includes coverage for your personal belongings, such as furniture, clothing, electronics, and other valuable items. If your possessions are stolen or damaged, the insurance can help reimburse you for the cost of replacing them, up to the policy's limits.

 

Additional living expenses (ALE) coverage: If your home becomes uninhabitable due to a covered loss, ALE coverage can help with the costs of temporary housing, meals, and other living expenses while your home is being repaired or rebuilt. This benefit can be essential during a challenging time when you can't live in your home.

 

Peace of mind and financial security: Having homeowners insurance provides peace of mind, knowing that you have a safety net in case of unexpected events that could otherwise lead to significant financial burdens. Whether it's a natural disaster, a burglary, or a liability claim, having insurance can offer financial security and protection for you and your family.

 
It's essential to carefully review and understand the specifics of your homeowners insurance policy, including coverage limits, deductibles, and exclusions, to ensure you have the appropriate level of protection for your needs. Please call us without any delay.