Do you have a house? Or are you planning to buy one soon? Having your own personal property is extremely important these days. It will not only provide shelter but it can also be an important asset in times of financial crisis. But at the same time, you must protect yourself against all the losses you are likely to face because of your house. That is why it is wise to invest in a home insurance policy as well. We, at Concise Solutions Insurance Services, can be the right solution for you. We are one of the most established and reliable companies with a wide variety of insurance policies for you. Right from home and automobile insurance programs to even business insurance programs, we can help you with everything. We are known for our solid coverage options along with our customer-oriented approach. So, if you are located in areas like Fremont, Oakland, San Francisco, Berkeley, Santa Clara, or Hayward, CA, then you can opt for us.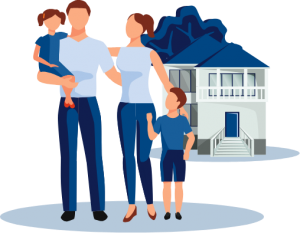 Here, we have put together a few reasons why you need a home insurance policy. Take a look.
You must understand that your house will need restoration from time to time owing to regular wear and tear-inducing damages in the house as well as damages caused by natural calamities.  You will need a lot of money to restore your house after such damages. This can be borne by your insurance program.
Several of your valuables like cash, jewelry, furniture, electronic goods two even priceless artworks, can be stolen or damaged if there is a theft or a burglary attack in your house. In such a situation, you will need compensation for such losses. This can be provided to you by your home insurance policy.
So, if you are thinking of getting your home insurance from us, contact us now.