Here are Some Benefits of Availing General Liability Insurance
General liability insurance offers several benefits to businesses. Concise Solutions Insurance Services offers general liability insurance in Oakland, Alameda, San Leandro, San Francisco, Hayward, CA, Fremont.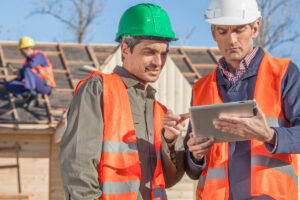 Here are four key advantages:
Protection against third-party claims: General liability insurance provides coverage for bodily injury, property damage, and personal injury claims made by third parties. If someone gets injured on your business premises or if your business operations cause damage to someone else's property, this insurance can help cover the costs associated with legal fees, medical expenses, and property repairs.
Legal defense coverage: General liability insurance often includes coverage for legal defense costs, even if the claims against your business are groundless. Legal expenses can be significant, and having insurance coverage can help alleviate the financial burden of defending your business in court.
Reputation protection: Being sued or facing liability claims can damage a business's reputation. Having general liability insurance demonstrates to clients, customers, and partners that your business takes responsibility for its actions and is financially prepared to handle unforeseen events. This can enhance your business's credibility and trustworthiness in the marketplace.
Peace of mind: Running a business involves inherent risks, and general liability insurance provides peace of mind to business owners. Knowing that you have insurance coverage in place to protect against potential liabilities and claims can help you focus on your business operations and growth without constantly worrying about the financial implications of unforeseen accidents or incidents.
It's important to note that the specific coverage and benefits of general liability insurance may vary depending on the insurance policy and provider. It's recommended to carefully review the terms and conditions of your policy to understand the extent of the coverage provided. Please do not hesitate to call us.