You'll need to maintain your properties whether you're a homeowner, a business owner, or a real estate investor. It is essential to hire a contractor that is covered by general liability, car, and contractors insurance. It is our goal at Concise Solutions Insurance Services to help our community prosper by providing Bay Area businesses with the business insurance they require to keep safe from the numerous hazards they encounter. We provide you with the resources you need to run your company securely and successfully, including general liability insurance, commercial property insurance, business interruption insurance, and more. 
Before you hire a handyman or contractor without insurance, we recommend that you read the following advice: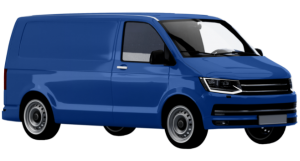 Compensation for Employees 
 If you hire a contractor without workers' compensation insurance, you may be liable for damages. Your contractor or a contractor's employee could be injured at your location while working on your project. You may be responsible for their medical bills and lost wages while they are out of work, and your insurance may not cover this risk. 
General Liability Insurance  
You should double-check that your contractor's insurance policy includes coverage for products and finished operations, as well as enough general liability limits. This not only protects you from claims arising from contractor-caused damages to others, but it also provides you with a policy from which to collect if the contractor's work causes you injury. 
Automobile Liability Insurance 
Many homeowners and business owners who use contractors forget auto liability coverage. Some contractors aren't large enough to warrant a fleet of work trucks, and others aren't large enough to justify a fleet of work trucks. The loading and unloading coverage is the main reason we recommend including commercial auto liability insurance in your contractor insurance requirements. 
San Francisco, Berkeley, Hayward, CA, Fremont, Oakland, and Santa Clara areas can give us a try. Speak with our experts to get full knowledge about our services.