5 ways in which car insurance can protect you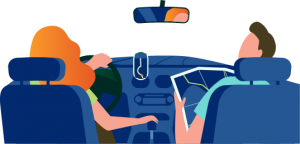 Car insurance is essential for protecting both you and your financial interests in the event of an accident or unexpected event involving your vehicle. Concise Solutions Insurance Services provides the same in and around Santa Clara, Oakland, San Francisco, Alameda, Fremont, Hayward, CA. 
Here are five ways in which car insurance can protect you: 
Financial Protection for Accidents: Car insurance provides financial coverage for the costs associated with accidents, including property damage and medical expenses. This coverage can help you avoid significant out-of-pocket expenses if you're at fault in an accident or if an uninsured or underinsured driver is involved.

 

Liability Coverage: Liability insurance is a crucial component of car insurance that covers the costs if you're found at fault in an accident that causes injuries or property damage to others. It pays for the other party's medical bills, vehicle repairs, and even legal fees if they decide to sue you.

 

Medical Payments Coverage: This aspect of car insurance covers medical expenses for you and your passengers if you're injured in an accident, regardless of who is at fault. It can help pay for hospital bills, doctor's fees, and rehabilitation costs.

 

Collision Coverage: Collision insurance covers the cost of repairing or replacing your vehicle if it's damaged in a collision with another vehicle or object, regardless of who is at fault. This is especially important if you have a newer or more expensive car.

 

Comprehensive Coverage: Comprehensive insurance protects you against non-collision-related damage, such as theft, vandalism, natural disasters (e.g., floods, hail, wildfires), and hitting an animal. It provides coverage for events that are beyond your control and can be costly to repair.

 
In addition to these primary coverages, car insurance can offer additional benefits such as roadside assistance, rental car reimbursement, and uninsured/underinsured motorist coverage, depending on your policy and provider. Having adequate car insurance ensures that you're protected from the financial burdens that can arise from unexpected events on the road. It's essential to review and understand your policy to make sure you have the right coverage for your specific needs and circumstances. Please call us without hesitation.