It is something that we all know that we need, whether we live in Oakland, Berkley, Santa Clara, or anywhere else in between. Having auto insurance for your vehicles is a necessity, but do you know if you have the right coverage for them or your family? Do you know if you are paying too much for the coverage you have? Should you have different coverages for the different vehicles that you own?
All of these questions and many more can be answered by your Concise Solutions Insurance agent. Give them a call, let them know your situation, and give them a chance to shop around for the best insurance for you and your situation.
Do You Understand What Your Policy Covers?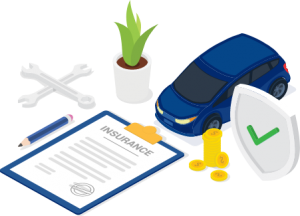 While there are many options for your auto insurance, not all of them are required. But, even that depends on what state you are living in, whether you have financed your vehicle, and more. Do you need property coverage, liability coverage, or medical coverage? Might you need all three of these? Are there other coverages for a resident of Hayward that you should be asking about? Talk with your Concise Solutions Insurance agent to learn all of the coverages that are available, as well as what is required given your specific situation.
What Affects Your Auto Insurance Premiums
To be sure, different insurance companies have different costs for similar coverages. And while that has a little to do with what you pay in premiums, there are many other things that have a greater impact on your premiums, and knowing these will make you a smarter consumer. First, what sort of vehicle are you looking to insure? A 2-door, 4-cylinder small car will cost less to insure than a 12-cylinder Viper. This is because you can reach very fast speeds in the Viper versus that little small car. Does your vehicle have various safety features? That will help in lowering insurance costs. What about you, the driver, how old are you? What is your driving record like? These things also have an effect on the premiums that you pay to insure your vehicle in Fremont. As you can see, there are a number of factors that affect your premiums.
Concise Solutions Insurance agency is an independent insurance agency. What does this mean for you? It means that your agent will search through a large number of potential insurance companies to find the one that provides you with the right coverages in San Francisco for the least cost. And while that really cheap policy might be attractive, don't end up cutting out important parts of a policy just to save a few dollars.